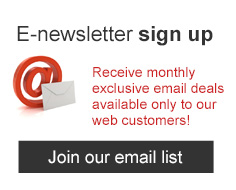 ---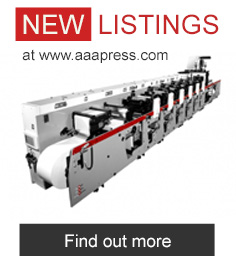 Last update 8-17-2017
---
Pre-owned Equipment Spotlight
AAA Press used equipment "Spotlight" offers high demand flexo presses, rewinders and accessories. Visit often as we constantly update special offers for machines that have been significantly discounted from their original price.
---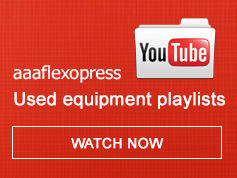 Welcome to Our Site
Dependable One-Stop Flexo Shop
AAA Press was founded in 1986 as the first full-service supplier of flexographic parts, field service, supplies, equipment and accessories. We are the proud manufacturer of the Lightouch™ UV curing system & the Maximizer IR drying system with more than 3,000 systems in service. We manufacture a variety of replacement parts, along with distributing more than 50 press accessories.
---
What We Offer

We offer more than 1,800 replacement parts for use on most narrow web presses and rewinders. Our knowledgeable inside sales staff is available to ensure proper parts identification, offer suggestions, provide alternatives at competitive prices. With an inventory valued at more than a million dollars, most parts ship the same day.

---

Press room supplies include splicing tapes, idler coverings, doctor blades, tint sleeves, ink tubing, aerosols, cleaners and replacement UV bulbs. We can surface your rubber rollers, resharpen your rotary blades, and repaicr strobe lamps ans air chunks.

---

In addition to the products we manufacture, we also distribute more than 60 other press accessories including rewind tables, web cleaners, corona treaters, ink pumps, strobe lights, edge guides, and much more.

---

AAA Press buys and sells more than 20 pieces of used printing equipment per month. As a proven leader we offer complete turn-key packages for installation and preventative maintenance.

---

Revolutionary NEW "Plug & Play" UV LED curing technology saves converters 60% on energy and over 90% on system maintenance.