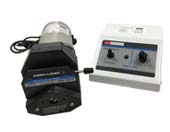 Press room accessories & supplies
In addition to the products we manufacture, we also distribute more than
60 other press accessories including rewind tables, web cleaners, corona treaters, ink pumps, strobe lights and much more. Press room supplies include mounting tapes, splicing tapes, idler coverings and much more.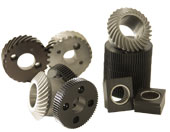 Flexo replacement parts
We offer more than 1,800 replacement parts for use on most narrow web presses and rewinders. Our knowledgeable inside sales staff is available to ensure proper parts identification and offer upgrade advice at competitive prices. With over $1 million in inventory, most parts ship the same day.

Flexo equipment service
Our field service staff covers an international marketplace to provide
troubleshooting, press rebuilds, preventative maintenance and equipment relocation. Each service technician is factory trained to provide phone
support for troubleshooting, as well as, field support when needed.